Scotland has numerous private landing strips available for use by aircraft owners. Ranging from small, grassy strips in remote locations to larger, more well-equipped strips in established airfields, they provide a unique opportunity to view Scotland's stunning landscapes and natural beauty from the sky.
Some of the most popular private landing strips are:
Inverness Airport, serving Inverness, the capital of the Scottish Highlands, is one of the busiest airports in Scotland for private aircraft and an excellent location for access to the Highlands. It is a public airport and has a single 1870m asphalt runway. The airport offers a range of services and facilities for aircraft owners, including handling services, fuelling, and aircraft maintenance. It can accommodate a range of aircraft types, including small private planes and larger jets.
Cumbernauld Airport – Located just outside Glasgow – is one of Scotland's busiest private airfields. With a range of facilities, including hangarage, fuel and maintenance services, Cumbernauld is a popular choice for private pilots.
Dundee Airport – on the edge of the city of Dundee – is close to St Andrews.
Perth Airport – located near the Fair City of Perth – is a general aviation airport.
Wick John O'Groats Airport is located in the far north of Scotland.
Oban Airport – situated on the west coast of Scotland – is the gateway to the Scottish Islands. It has a range of facilities, including fuel and aircraft maintenance.
Plockton Airfield is situated on the West Coast, near the picturesque village of Plockton – aptly called 'the Jewel of the Highlands'.
Island landing strips
Stornoway Airport – on the Isle of Lewis is the main public airport in the Outer Hebrides which are famous for Harris Tweed and Seafood
Benbecula Airport –on the Isle of Benbecula – also in the Outer Hebrides
Barra Airport – in the Outer Hebrides – is world famous as the only beach landing strip with scheduled flights.
Islay Airport – on the Isle of Islay – in the Inner Hebrides and home to many Scotch Whisky Distilleries.
Glenforsa Airfield – on the Isle of Mull – is an unlicensed grass airfield, operated by the Glenforsa hotel. Mull is well known for its wildlife and BBC programmes Springwatch and Coast.
Broadford Airfield – on the Isle of Skye – famous for the magnificent Cuillin Mountains.
Kirkwall Airport is the main airport serving the Orkney Isles, famed for its natural beauty, archaeological sites and world war heritage.
Sumburgh Airport is the main airport serving the Shetland Isles, with its dramatic natural landscape, teaming with wildlife.
The larger international airports of Scotland include Glasgow (GLA),Edinburgh (EDI) and Aberdeen (ABZ). Each of these are well-established airports, capable of accommodating the needs of private charter aircraft.
Accessing Private Landing Strips in Scotland
Accessing private landing strips in Scotland is relatively straightforward. You will need to obtain permission from the owner or operator and ensure that your aircraft complies with the requirements of the airstrip before you land. Turas will be pleased to advise.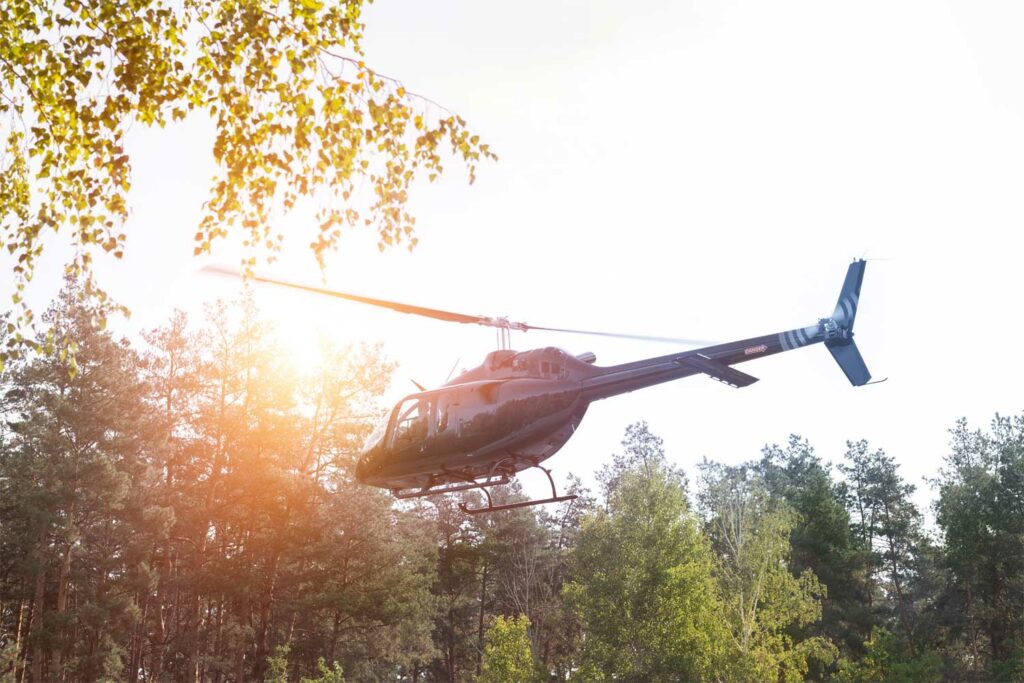 Helicopter Tours of Scotland
Private helicopter tours can be tailored to suit your interests and preferences, Turas will be happy to advise.
Ground transfer and transportation
Turas can also assist with travel arrangements for your vacation in Scotland, whether on a self-drive or private chauffeur-drive basis.
Should you like to explore the subject further, please get in touch.